Kingdom Hearts III Director, Tetsuya Nomura, had interviews with Game Informer, Mobile01, and IGN. Each revealed different interesting facts on what you can expect in Kingdom Hearts III. It includes Season Pass, new world possibilities, audio dubs, and many more.
To Game Informer, Nomura-san stated that he had no plan to ever really release a season pass of sorts either, because he was not fond of that model.
Still from Game Informer, Nomura-san also mentioned that they didn't have many left, but they did have some left, including their original worlds.
When Game Informer asked about possibility of other Final Fantasy characters to gather in KH III. Nomura-san answered that he couldn't discuss any characters that had yet to be revealed, he feel that it wasn't as big of a necessity to bring them together. But as always, he hoped fans will look forward to information coming in the future.
Kingdom Hearts Summary Video
Next, an interview with Mobile01, Nomura-san stated that the team were working on a video that will summarize the story in order to make Kingdom Hearts III more accessible.
Star Wars or Marvel Properties
But regarding Star Wars or Marvel properties, he said that Star Wars and Marvel characters are not original Disney characters, including them may prove to be difficult and therefore unlikely.
Last with Mobile01, he added that players can spot that several modes of transportation will be available in the game. In particular with the Black Pearl, its primary function is as a vehicle to travel across the seas, and the pirate ship battle system is a special mechanic that is not always available.
There's been rumors that KH III international version would receive audio dubs in other languages besides English. But, Square-Enix's German EU store site confirms that the although there will be various text options, there will only be English audio.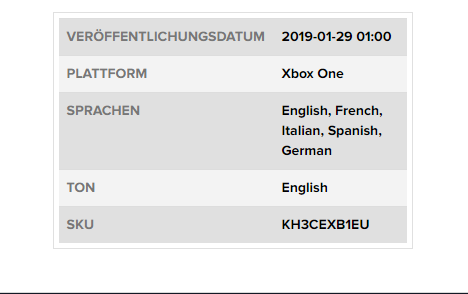 Moreover, cited from IGN France;
"On JVTV [live streaming show], Square-Enix France's managing director Florent Moreau confirms the absence of french dub for Kingdom Hearts 3. There will only be English and Japanese audio."
Still from IGN interview with Nomura-san, he mentioned that hadn't really thought of any post-launch content in Kingdom Hearts III yet. The game won't also had any customizability such as the one we saw in Kingdom Hearts 2.8: Final Chapter Prologue's 0.2: A Fragmentary Passage. He also added that they obviously would need to discuss with Microsoft to make Xbox One players getting the Kingdom Hearts HD 1.5 + 2.5 ReMIX  and Kingdom Hearts HD 2.8 Final Chapter Prologue.
Kingdom Hearts III will be available for PlayStation 4 and Xbox One on January 29th, 2019. While Japan release will be on January 25th, 2019.